https://www.visualthesaurus.com/vocabgrabber/ This website uses text that your familiar with and generates the most useful vocabulary words and shows how they are used in context. (Daniel Jackson)Edit
http://www.timetoast.com/ Is a tool that uses a timeline to share events throughout a period of time. (Daniel Jackson)
Meet Sam - Assistive Technology in Action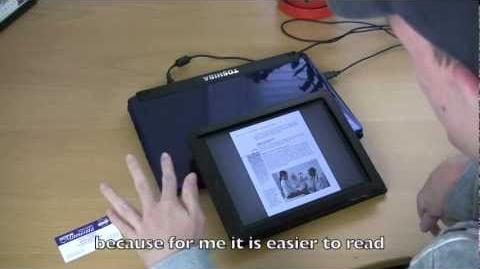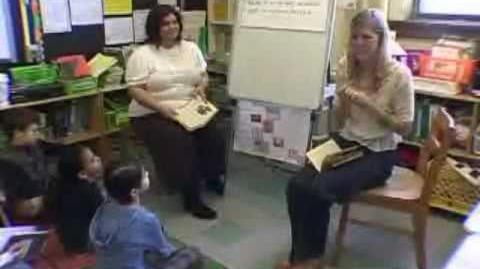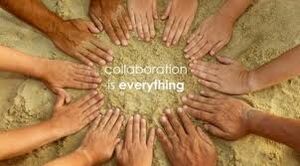 What is collaborative ed?
Collaborative education is when students are provided special education assistance in the regular education classrooms. Collaboration ensures that students with all learning disabilities get a free appropriate public education in the least restrictive environment. (mlipham)
Collaborative Ed Tools
Edit
Collaborative Learning Project http://www.collaborativelearning.org/index.html - this website is designed by teachers for teachers. It give examples and ideas for collaborative activities in your classroom. It covers all ages and all subject areas. You can even share your own ideas on the website. (mlipham)
Tutorvista http://www.tutorvista.com - this website offers free tutoring twenty-four hours a day, seven days a week in all content areas. Students can get homework help and detailed assessments. The tutors will also follow your states curriculum. (mlipham) Here's how it works: [external link]. (Bill.Clinton02) 
Funbrain http://www.funbrain.com - this website offers interactive educational games for students. It offers a variety of games including Math and Reading for students in kindergarten through the eighth grade. This will help reinforce skills the students are learning in class. (mlipham)
Educreations http://www.educreations.com - this is a create, share and learn website. Teachers can create video lessons for any content area. Videos are posted to the website and students can watch them to get a better understanding of a lesson. Teachers can also view other videos that are posted to get different ideas about teaching a lesson. (mlipham)
http://polldaddy.com - this website can be used to create quizzes and polls for your class. It will help to incorporate technology in the classroom because the students can take the quizzes online. (mlipham)

http://web.uvic.ca/hrd/halfbaked.com - this website allows teachers to create online interactive activities and assignments for their students. It will also allow teachers to assess the students progress and give the students different ways to learn the material. (mlipham
This website helps teachers find what task or strategy they need to help their students understand what they need to in order for them to be successful in the Special Education classroom. It is full of numerous resources from all different areas of content. Click below to find resources.
http://www.educationworld.com/a_curr/curr139.shtml By: (Kevin Bedwell)
'Where to go to get classroom resou'rces: Edit
http://enablemart.com features a large selection of products for the special education classroom.  (kheflinsharpe)
Additional websites that feature technology products for collaborative and special education classrooms. 
www.softtouch.com  (kheflinsharpe)
www.educationworld.com (kheflinsharpe)
www.meritsoftware.com  (kheflinsharpe)
Technology tools that can help Special Education
www.abilityhub.com/index.htm (Kevin Bedwell) 

http://www.cast.org/learningtools/index.html (Kevin Bedwell)
)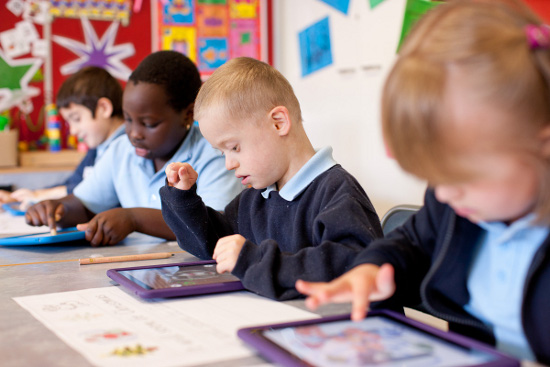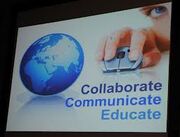 Community content is available under
CC-BY-SA
unless otherwise noted.