Welcome to the math portion of the Ed Tech Showcase. Over the semester we will be adding math related websites and apps that can be used in the classroom. We hope that you find something that helps bring technology into your classroom!
MATHEMATICS meets TECHNOLOGY
Edit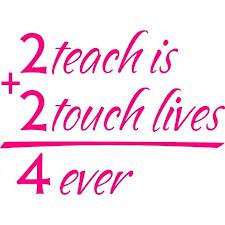 Highly rates math games  http://kidsgameshq.com/category/math-games - This link brings one to a list of 14 highly rated math games. Some games are better suited for younger children while others such as Weapon of Maths Destruction can be a lot of fun even for High School seniors.  
Funbrain http://www.funbrain.com - This is a fun interactive website that is generally applicable to children as young as five and  as old as fifteen.  
Math-Play http://www.math-play.com/  :  Math-Play is a site that offers free online math games.  There are many different levels of math covered on this site ranging from elementary to high school.  There are many sites out there like this, but I think this one really does a good job in sticking to the basics while still allowing it to be fun.
Cool Math http://www.coolmath.com - An amusement park for math and more...Lessons and games designed for fun!!
Math Playground www.mathplayground.com :  Math Playground has a variety of games, sample problems, manipulatives, etc. right at your fingertips.  It even provides common core examples for grades 1-6.  Some may view this site as elementary and basic, but this is a good place to go over the basics with a student.  I think it would be beneficial for any math student to use, regardless of their age or grade level.  

ABCya! Learn to Tell Time http://www.abcya.com/telling_time.htm : ABCya! Learn to Tell Time provides an interactive manipulative for telling time.  Telling time, on an analog clock, might seem like an ancient art and is often over-looked as a needed ability, but it is still a vital part of an individual's basic math skills.  This site may seem elementary for an upper level class, but it provides good tutorials and practice for telling time on both analog and digital clocks.  I think this site could benefit individuals of all ages, regardless of their skill level, teaching basic time telling skills.
Algebra Jeopardy: http://mathbits.com/MathBits/PPT/AlgebraAntics.htm: This link allows students to choose one of two algebra jeopardy games. Students can just use this as extra practice, or teachers could use this in their classroom as an activity for the students.166.155.45.128 04:39, October 10, 2013 (UTC)LThompson
1-TO-1 TUTORING, SUPPLEMENTAL LESSONS, and/or INSTRUCTIONAL VIDEOS
Edit
AAAmath   http://www.AAAmath.com/ - This is an interactive website. It has several different mathematical topics to choose from. For self-motivated learners there is an option to just work problems. For those who need some extra motivation each topic seems to have three game options: coutdown, give me time, and 20 questions. 
IXL  http://www.ixl.com/ - This is an interactive website similar to MATHisFUN. It is a little more attention grabbing and a little more flexible. It offer up to 20 free practice problems per visit to the site. It has activities that can accomadate pre- K students as well as student that are as advanced as high school Geometry.
 Online Math Help  http://www.yourteacher.com - This is a website for students and teachers. Students can get help with solving problems step by step by either watching a video or getting one and one help from an online teacher. Teachers can use the this site to look at reports from the practice that their students do online.    
Virtual Nerd: Real math help for school and home http://www.virtualnerd.com/ : Virtual Nerd is a video-supplemented instructional site.  It simulates a one-to-one tutor providing video tutorials for Grade 6- Algebra 2 mathematical topics, which can be found by typing in the search box.  I think this site could be beneficial to both the student and the parent, trying to help their student, in mastering concepts that they may be struggling in. 
West Texas A&M University Virtual Math Lab :http://www.wtamu.edu/academic/anns/mps/math/mathlab/beg_algebra/ :This website contains over 30 different tutorials on basic algebra topics. It walks you through the problems step-by-step and has practice problems, along with answers to check your work. Students can use this as extra review of the basic algebra computations.166.155.45.128 04:21, October 10, 2013 (UTC) LThompson166.155.45.128 04:21, October 10, 2013 (UTC)
Math League​

designed for students in fourth grade through high school, specializes in math contests, books and computer software. The "Help Facility" is handy reference guide for math topics complete with examples, definitions and explanations.~~Jacey King~~

Edit
Easy Math is a website for parents, teachers, and students that has lessons, tests, worksheets, study skills and much more.~~Jacey King~~
 

INTERACTIVE SOFTWARE TOOLS & AIDS

Edit
WolframAlpha http://www.wolframalpha.com/examples/Math.html -  This link takes the user to what is essentially a very high functioning free online calculator. It can do all the basic stuff that a normal calculator can do. It can graph better than most graphing calculators that I have used and is simpler to use as well. It can even do more complex things such as find eigenvalues or compute the properties of a function of a complex variable. Futhermore it can give mathematical definitions and brief histories of famous math problems.
Geogebra http://www.geogebra.org/ :  Geogebra is an interactive graphing tool where students (not solely studying geometry) can illustrate what they are doing on their papers, in class or for homework, and get a better visualization by seeing it come to life on screen.  The student can then capture their screen shots and save them to their student folders for the teacher and/or student to view at any given time.
MATH Celebrity http://www.mathcelebrity.com/ :  MATH Celebrity is an online step-by-step solver that will not only allow the student to check their answers for a problem, but would also enable them to see an explanation of why it is the answer.  I think this site could possibly be abused, by the kids going online and typing in their homework problems, and it spitting the answer back out to them.  I think student's having this tool to aid them, would be too beneficial to them, regardless of that minor flaw, to not tell them about it.
Math Way http://mathway.com/ - Math Way is a  problem solver website. It covers basic math, pre-algebra, algebra, trigonometry, precalculus, calculus and statistics. Students can see examples or input their own problem in and it will give the answer. It is free but they do have options to buy it you want to get detailed step by step instructions.  (mlipham)
Seeing Math™ Secondaryhttp://seeingmath.concord.org/sms_interactives.html  Seeing Math Secondary provides interactive software tools to middle school and high school level students.  These tools can be used to show real-time graphic relations and how one change on the graph can change the graph as a whole.  Some examples of the graphers available: Proportioner, Linear or Quadratic Transformer, Function Analyzer, etc.  There is an online version of the interactives, as well as an offline, downloadable version of them.  I think these interactives could be very useful, especially to upper level math  students, in helping them see different manipulations of graphs and how one change to it, even if it may seem small, affects the graph.  I think the math student being able to approach the material in an interactive and visual manner, will allow them to understand the material more thoroughly.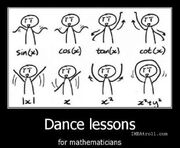 thatquiz http://www.thatquiz.org/ : thatquiz is an interactive quiz site that focuses mainly on various math concepts.  It is fairly basic, no glitz and glamour, site that is easy to use and provides many different practice problems at various difficulty levels.  The self generator is quick to generate questions and respond to the answer, so the student knows exactlly how they are doing.  This would be a good site for anyone that wants a little extra practice, but wants to do it fairly quickly and easily.
Analyze Math Practice Problems: http://www.analyzemath.com/algebra.html This link is a great place to go for extra algebra practice. It contains a variety of practice problems, along with the answers for students to check their work. This is great for students because it allows them to know whether or not they worked the problems out correctly.166.155.45.128 04:31, October 10, 2013 (UTC)LThompson
MATHisFUN http://www.mathisfun.com/- This is an interactive website. It has lots of options for instructors and is flexible. It has activities that can accomodate students from Kindergarten all the way up to high school level Geometry.
Math Goodies  http://www.mathgoodies.com/- This is a site that seems to be completely free, that is it seems to have no limit on student time, number of problems worked, or games played. It is very flexiable as it offers tutorial type readings, webquest, puzzles, games, etc.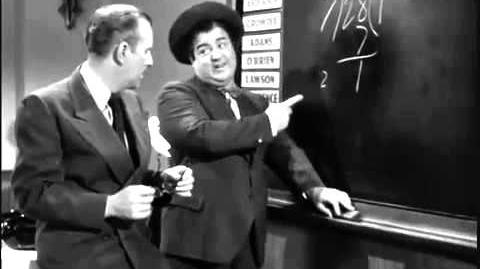 Illuminations  http://illuminations.nctm.org/ This site has over 100 activities to help make math come alive in the classroom. It also has over 600 lessons for prek-12 math educators.

Manga High www.mangahigh.com/en_us/  This is a free game-based math teaching resource. There are many games on this site and are organzied in grade levels and then subcatagories for each level. There are also lesson plans using games from the site.

Softschools http://www.softschools.com/ : Softschools has a great selection of games and worksheets readily available that covers mainly Math and Language Arts.  This site possesses a wide variety of topics: math games, counting, handwriting, phonics, flashcards, etc.  Worksheets, word searches, matching games, etc. can also be created once you have registered on this site.  The site provides material for all elementary and middle school level courses, but it could also be useful at a high school level.  I think this would be a very useful tool to both the student and the teacher.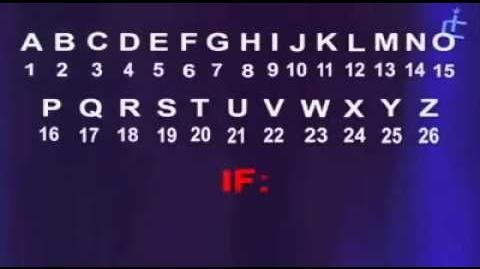 AplusMath
http://www.aplusmath.com
 : AplusMath 
is designed
 to help build math skills interactively.  This site provides interactive material for a wide range of grade levels, especially considering that some of the problems consist of what is being entered in by the user.  This site consists of flash
cards, a game room, homework helper, and worksheets.  Flashcards and worksheets can be gene
rated and printed 
from this site.  The HomeworkHelper can be used, by typing in the problem and answer, to check solutions to various problems.  There are Java/ Flash and non-Java friendly games, so anyon
e and everyone will be able to have full access to this site.  I think this would be a very useful way for students to see some hands-on applications and manipulations of the material.
Purplemath
http://www.purplemath.com/
 : Purplemath is a one stop site which can link you to many other math sites where students, teachers, or parents can access various lessons, forums, tutoring, w
orksheets, manipulatives, etc.   This site keeps you from wasting your time searching for material and more time for actually using it. 
 This site would be very useful to anyone that might have problems with math or that might need a little extra help, but may not have or want to take the time to find such sites.
http://www.mathcats.com/ This website provides fun exploration of important math ideas throught games, crafts, and interactive projects. The site has a magic chalkboard and an art gallery.~~Jacey King~~
Apps for Math

Edit
http://www.brainnook.com - This is an app where students can play an interactive game to help develop math and reading. Teachers can join and add their classroom and compete with other classrooms.  They can also play with their other classmates in real time. This can help teachers see where all their students stand on different areas in math and reading.
Math Pentagon http://www.mathpentagon.com :  Math Pentagon is a free app that enables students to be more interave in their math classes.  Tests, homework, and class assignments can be done through this app.  The teacher can view the student's scratch work, and the teacher/student can track progress throughout the class.

Math Academy https://itunes.apple.com/us/app/math-academy/id420090880?mt=8 :  Math Academy is a free app that is available in the itunes store, which is the link that I provided.  This is an elementary level math manipulative, but I find that even older students often struggle with some of the basics.  I think this app would allow students to gain extra practice on basic addition, subtraction, multiplication, and division.  This extra practice will be useful when they are working on harder, more complex math problems, which are easy to mess up if you do not know the basics.
5 Dice: Order of Operations Game https://itunes.apple.com/gb/app/5-dice-order-operations-game/id572774867?mt=8&affId=2101540&ign-mpt=uo%3D4 : 5 Dice: Order of Operations Game is a free app that can be enjoyed solo or with another individual, via a bluetooth connection.  This app is intended for upper elementary or middle school age but can be enjoyed by even high schoolers and adults.  The focus of the game is for the player to be able to take the target number, which they are given, and work backward toward an equation, which can be used to get to that number, by following the order of operations.  It also offers many things for a classroom setting: providing progress reports to the teacher, printable worksheets, and a classroom setting.  I think this app promotes a higher order of thinking that will benefit and challenge the player(s).
Community content is available under
CC-BY-SA
unless otherwise noted.